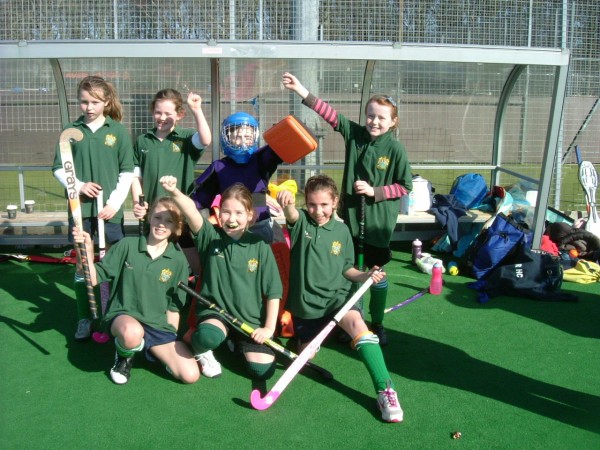 Having been the reason to cancel the last 3 of the girls tournaments, the weather more than made up for itself adding to the enjoyment of what proved to be a very successful and enjoyable mornings hockey. 
 
Slazengers were able to once again field two teams, the A team playing in the "C" league (being made up of the year 5 girls), and the B team playing in the "D" league (being made up of girls years 2 – 4).
 
Although the younger girls did not manage to win any of their games this week, they enjoyed all their games and were beginning to work as a team.  They all have a few seasons still to play in this age group and if they continue to improve as they have this season they will in time become the team to beat!
 
The older girls continued the success of the last tournament, winning 4 out of the 5 games they played – missing out only to Wakefields B team – they finished 2nd in the league and would (had there been any more tournaments) have gained promotion to the "B" league,  the final league positions could have been a very different story had the cancelled tournaments gone ahead.  With only the goal keeper (Lily Gilbert) remaining eligable for u10's next season, this team will, I'm sure, continue to grow in confidence and progress their game during next season playing in the U12 team.