THIS MONTH – SUMMER SOLSTICE 2012, AWARDS DINNER 2012, SPORTS CLUB INFO, AND REGULAR SECTION'S UPDATE. This should have been delivered straight to your inbox for your reading pleasure. If it has not, keep up to date by filling in the "SUBSCRIBE TO NEWSLETTER" form on the right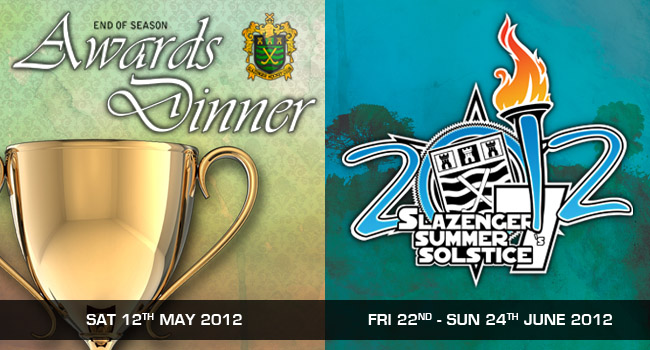 Hi,
HAPPY NEW YEAR! – Tis a little late, but January seemed way too early to put in another newsletter. This month's is jam packed full of stuff. So without further ado….
Newsletter No 4 – February 2012
Summer Solstice 2012
The return of the Solstice Tournament last year, after 10 years away was a great success; over a dozen teams from all over the country competed for the Stonehenge trophies with the men's league being won by Bexley Heath (London) and the Ladies by Slaz.
The event raised the profile of the club nationally and made a significant contribution to the Astro replacement fund. So we're doing it again! (Photos of last years tour can be found here).
As per last year, Slaz will only be entering one men's and one ladies team – chosen by the first team captains.
However this is a club event, so if you're not playing, please do still get involved; come down and support the teams and enjoy the weekend; especially Saturday night. If it is anything like last year, it will be unforgettable, especially with the return of the Big Day band!
Finally, if you are interested in helping out with the organisation or on the day, then see Mat Birkett, or drop him an email
End of Season Awards Dinner
To follow what currently looks like a great season with both the Ladies 2's and Men's 1's in promotion places, the End of Season Awards Dinner location and date has been finalised.
The evening will be held on Saturday the 12th of May and will this year be held at the Holiday Inn on the junction of Queens Drive and Wakefield Rd, Ossett (Nr the M1 J40).
As usual tickets in advance only please, Adults £25, Students/U18's £20, available from Mat, Hayles, or behind the bar.
This is open to any senior section player, not just Over 18's!
Club Stuff
Fixtures
The matches cancelled due to snow and ice have mostly been rearranged. All updates to fixtures have been updated on the website, either the club calendar, or the individual team pages.
Committee Meeting
Another date for your diary is the next committee meeting, to be held on Tuesday 6th March at 7.30pm in the clubhouse. All are welcome to attend.
Photos
Courtesy of Bob France, there are a load of old photos currently being sorted, ready for uploading (old team photos and newspaper clippings). If you have any old images laying around, either you can scan and email them to Clubhouse@slazengerhc.co.uk, or see Ian Hedges to get them scanned.
YouTube
Our YouTube account is back up and running, and has been slowly growing in content, so is worth checking out. All being well the video gallery page on the website will get an update soon, but until then, stuff can still be seen on our YouTube page.
Important Sports Club Info…
All being well, you will be aware that as a member of Slazenger Hockey Club, you are also a member of Slazenger Sports and Social Club.
Slazenger Sports and Social Club is made up of the four permanent sports sections; Slazenger Hockey club, Slazenger Bowls Club, Horbury Town Football Club, Wakefield Archers, plus social members. The sports club runs the facilities and as part of this, you have certain benefits (such as being able to use the tennis courts at discount rates). In the coming months, there will be some major changes with the social club. The club will be changing its name (though no effect to the hockey clubs' name) and will be making more of an effort to keep everyone informed of what is going on.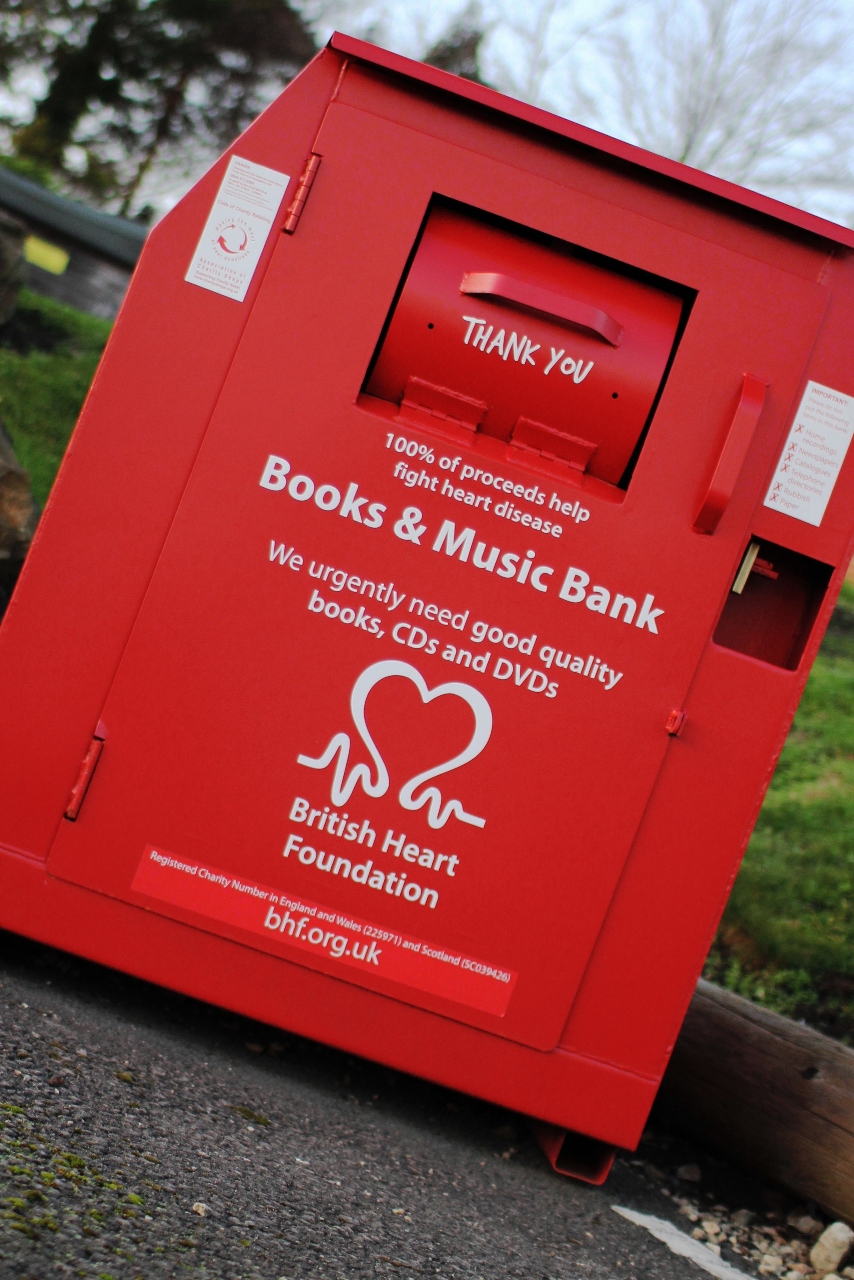 The clubs website is www.slazengersportsclub.co.uk, and will hopefully develop to keep you better informed of the goings on around you.
The club committee (made up of section reps) is going through a process of planning the future development of the club (including the astro replacement). If you have any ideas or thoughts on improvement or whether you can help, you can email through to info@slazengersportsclub.co.uk.
British Heart Foundation
You may have noticed the collection bin on the car park for British Heart Foundation. If you're going through spring cleaning and have any old DVD's, music or books you wish to get rid of, please think about using the bin.
October in Review
Results Roundup
With the snow and ice earlier this month, there has been less than the usual amount of games played. The mens 1st's continue to fly high in Div 2, with some big wins keeping them in second place, though with chasing teams having games in hand. Men's 2nd's continue to have mixed success, after some tough games to start the year. The men's 3's have had some success between cancelled games, with some decisive wins still keeping them in the promotion hunt. Success for the development team continues to keep them high in the league.
In the Ladies section, there has also been mixed success. The Ladies 1sts sit mid table in North Div 2 (East), celebrating after 2 wins on the bounce, only to then lose against Rotherham. Ladies 2nds have returned to the 2nd spot in the league with some strong performances especially the 3-0 win over Leeds and 5-0 victory over Driffield. The Ladies 3rd's have continued a good run of form, contesting well with some of the stronger league oppositions.
The Junior calendar has been the most effected by bad weather, with only a couple of tournaments being played. The boys U10's continue to impress, though may have met their match this season. With the young team coming up against opposition at the top of their age group, the team were only able to manage draws.
Bys U12's also had some mixed success, though securing their position on Pitch C – to which they had been promoted the tournament before.
Reports Roundup
Mens 1sts vs Ramgarhia 1st's (win), Wakefield 3rd's (win), Normanby Park 1st's (loss), Lincoln Roses 2nd's (win).
Mens 2nds vs. Barnsley 1st's (loss), Leeds University 6th's(loss).
Mens 3rds vs. Lincoln 3rd's (win), Rotherham 4th's (win), Brigg 4th's (draw).
Mens 4ths vs. Airedale 3rd's (win).
Ladies 1sts vs. Don Valley 1st's (win), Alnwick 1st's (win), Rotherham 1st's (loss).
Ladies 2nds vs. Leeds 3rd's (win), Driffield 3rd's (win).
Ladies 3rds vs. Otliensians 2nd's (win), Lincoln University 1st's (loss).
Juniors: Boys U10's Tournament (22-01-2012), Boys U12's Tournament (08-01-2012), No junior girls match reports.
Finally…
If you have any comment, criticism, or stuff which needs getting online, let us know at Clubhouse@slazengerhc.co.uk.
If you have any video, old images, match reports or anything else, let us know using the above address.