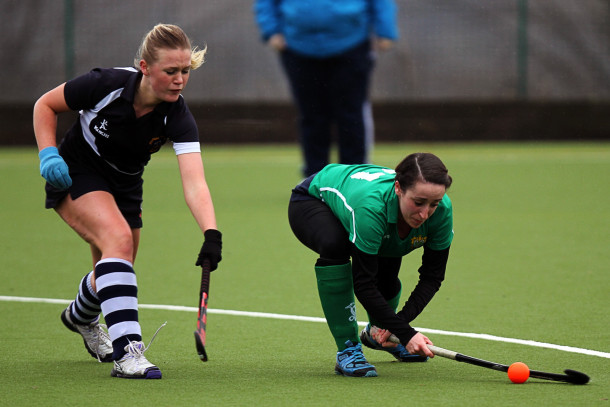 On Sunday Slazengers took on the promising Sheffield University bankers team in a home league fixture.
Bankers started strongly getting the first goal of the game from a short corner. This was a wake up call for Slazengers who began to show their attacking intent with a number of breaks up the right flank by joint player of the match Amy Brereton. She was rewarded with a fantastic solo goal after she completely out paced the university defenders.
The Slazengers defensive unit stood firm and joint player of the match Sarah Ritchey made some well timed and essential tackles.
The score line of 1 all was taken into the half time break.
Slazengers came out fighting and managed to go a goal ahead after Louise Beever netted the ball during a scramble in the D.
Slazengers held their lead for the last 20 minutes resulting in an impressive 2 – 1 victory.
6 points from the weekend saw Slazengers 3's climb up to mid table before their Christmas break.