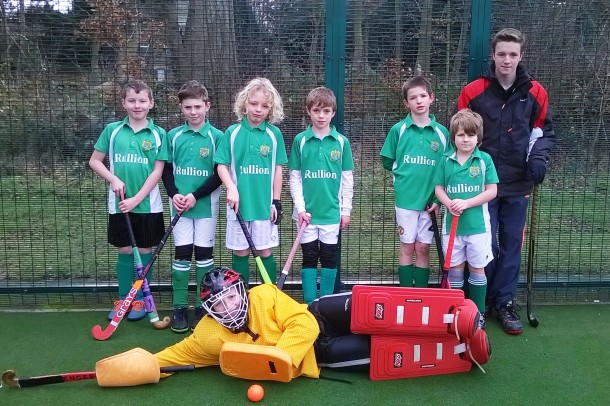 Unlucky Slazengers missed out on top spot on goal difference in the latest Yorkshire Youth Hockey League under-ten boys seven-a-side tournament.
The youngsters beat old foes Ben Rhydding for the first time this season but finished behind them in the League A table after losing to Leeds, who also closed on the same number of points in third place.
A hat-trick by Alex Stacey enabled Slazengers to open with a 3-0 victory over Doncaster, before Tommy Randle and Will Gascoigne scored in a 2-0 win against Harrogate.
Gascoigne added a short-corner strike in the next match against Leeds, whose goal lived a charmed life as Slazengers went close on numerous other occasions but eventually lost 2-1 to their opponents' only attacks.
This left Slazengers needing to overcome Ben Rhydding to have a chance of finishing top of the table and, after falling behind early, they hit back to win 2-1 as Charlie Bland and defender Frazer Cass, from another short corner, hit the target.
Unfortunately it was not quite enough as Ben Rhydding headed the top division with a goal difference of plus eight – just one better than Slazengers, with Leeds on plus two.
Meanwhile, Slazengers also put out a B team for the first time this season and they finished unbeaten in League D.
They opened with a 1-0 win against Harrogate thanks to a Jake Keighley goal and followed up with 0-0 draws against Bradford and Wakefield.
First-time keeper Dominic Sanderson showed great athleticism to deny all three opposition teams a goal, while Luke Minchella was particularly enthusiastic outfield.