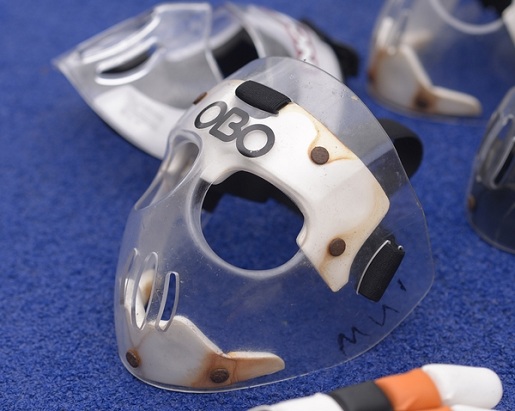 In light of recent advice from England Hockey, the club has revised its policy for face masks. For further information, please speak to your captain, coach or any club official:
Junior Players
It is the policy of Slazenger Hockey Club, that any junior (under the age of 18) defending a penalty corner must do so wearing a face mask.
In all Yorkshire Youth Hockey League matches (Sundays) and Development team fixtures, masks will be provided by the club.
If a junior member plays senior hockey and a mask is not available then they will not be allowed to defend the corner. 
Senior Players
Senior players defending penalty corners are encouraged to wear a face mask, however it is up to the individual whether or not they choose do so.