Men's 1st's (3) vs. (2) Sheffield Uni Bankers 4th's
With the merest hint of a tear in the eye Slazenger First Eleven took to the field on Saturday for veteran Philip 'safe hands' Midgley's last game. In contrast the visiting Sheffield Bankers side were brimming with youthful university exuberance, and numbers! Slazenger however were the first side to open the scoring with a spell of tenacious play by Harry Gunning setting up James Swindon to score. Although this early lead was soon cut short when Sheffield capitalised on some weak midfield marking by the Firsts. A trademark short corner rocket from Tuddenham netted the second and ensured that Slazenger remained in the lead going into halftime.
The second half was a more structured affair from Slazenger, further quality play from man of the match James Swindon alongside notable play from man of the moment Midgley, ensured that as Sheffield lost their heads Slazenger didn't. The Firsts demonstrated great composure amidst a barrage of stick tackles to finish the game with a 3 – 2 win.
Men's 2nd's (1) vs. (1) Leeds 6th's
Slazengers mens 2's faced a double header at the weekend, both games against Leeds.
Saturdays away game ended in a 1-1 draw thanks to an excellent Slazengers goal from Chris Gascoigne and a deflected equalizer for Leeds. Slazengers pressed hard and tested the Leeds keeper on a number of occasions but couldn't get the all important 2nd goal. It was left to the Slazengers defence to hold out at the end when Leeds forced a couple of penalty corners which they held firm to secure a drawer.
Men's 2nd's (4) vs. (3) Leeds 6th's (CUP)
Sunday saw Leeds come to Slazenger in the cup and a few tired legs from the day before led to more goals throughout. Slazenger were in control leading 4-1 midway through the 2nd half thanks to 2 goals apiece for Ben Jackson and Asad Baig only for Leeds to mount a late fightback. They brought it back to 4-3 but couldn't find the equaliser as Slazenger held out for the win. Josh Dunstan, Owen Bland and James Armitage all stepped up well considering they had played a tournament that morning.
Men's 3rd's (3) vs. (2) Sheffield Hallam 6th's
Slazenger's 3rd team hosted what looked to be an experienced Sheffield Lineup. However, the lads were still feeling optimistic even without their key player in midfield Matt 'the legend' Banks. #GreenArmy went 1-0 down to start with in what looked to be a tough first half, but just before the break Johnson produced a powerful driving ball into the D for Haigh who elegant put the ball into the back of the net to take them into the half 1 a piece.
In the second half, Slaz started to gain a lot more possession of the ball which led to a short corner. Some skilful passing from Perry, Gascoigne and Carruthers ended up with a well deserved 2nd goal for the greens and also Haigh. The clock was ticking on and slaz ended up conceding a 2nd to take the score to 2-2.
With the boys having so many chances and lots of possession they couldn't settle for 1 point. So new man Hyde stepped up and slotted away a 3rd goal for the greens which sealed all 3 points for slaz. Game finished 3-2 and (the new legend in midfield and also new top goal scorer) Sam Haigh took man of the match.
Men's 4th's
Match Postponed – Rotherham unable to raise a team.
Mens 5th's (1) vs. (1) City of York 9th's
Slazenger 5's travelled to York, giving debuts to Lewis Killey and Aaron Hunter and fielding a generally young side. That said the quailyty of hockey in the first half was outstanding from Slaz, applying long periods of pressure, but again no goals. HT 0-0.
The second half started with the adults taking the blame. Captain Keith shuffled the line-up putting some players out of their comfort zone, resulting on York pressure, then Dene Minchella broke early at a penalty corner, the re-take resulting in a York goal. But Slaz are resilient, reverted to the usual formation, applied pressure and it resulted in an outstanding goal by Man of the Match Alex Stacey.
Final Score York 1-1 Slazenger 5's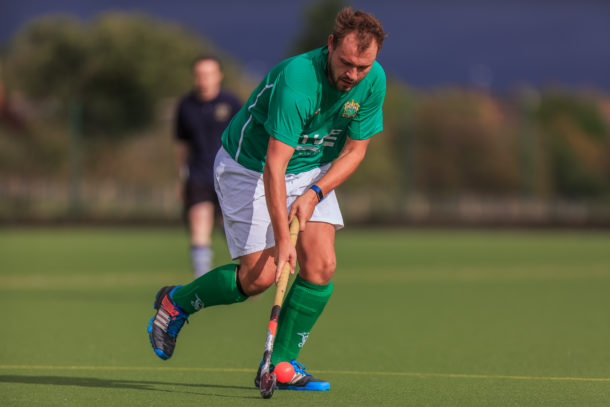 Ladies 1st's (2) vs. (3) Leeds Adel 2nd's
A strong start from the determined Slaz side, pressure on the Adel defence was amazing. however a quick turn ended with a short corner leaving slaz 1-0 down. A quick and sharp burst from Charlotte Gunn and short pass to Alex Gilbert quickly levelled to 1-1. Further pressure cause the elder and more wrinkly Gilbert to quickly net again to gain the lead. With Half time approaching Adel broke through the strong defence equalising at 2-2.
The second half saw Slaz dominate from the off. With the majority of the half in the Adel D, with too many chances to mention. However an unlucky break through left Slaz with 3-2 loss, in the last dying minute of the game. Man of match -Mollie GIlbert; Tart-Katie Minchella. Report by Katie minchella
Ladies 2nd's (1) vs. (6) Thirsk 2nd's
After 2 tough away fixtures to start the season Slaz ladies 2s were looking forward to a home fixture in the hope that a game on home soil would break their run of bad luck. Thirsk were the visitors and Slaz thought this would be a more evenly matched game than the previous 2 which would see their goal difference improve and put at least a point on the table. However this wasn't to be.
Slaz started out strong as usual and had ample chances in the Thirsk D that unfortunately could not be converted, including a chip from Tuscany that bounced off the crossbar to go out of play. There was plenty for Slaz to do defensively and keeper Lizzie Tunstall made some excellent saves including a tremendous stick save to push the ball wide of the post. It was Thirsk who took the lead however when a loose ball was pushed across the line.
Slaz equalised shortly after with a goal from Tuscany and the home side remained confident but 2 further goals from the visitors before half time meant there was more to do in the second half.
Slaz continued to work hard and battled for another 35 minutes but struggled to keep possession. Thirsk were quick with their turnovers and counter attacks and Slaz could not keep the opposition out of their danger area resulting in a further 3 goals being conceded.
Ladies 3rd's (3) vs. (2) Halifax 5th's
Slazenger Ladies 3s welcomed Halifax for an early morning pushback in their first home game of the season. Slazenger were hoping to add another 3 points to the tally with a relatively unchanged side from their victory at Huddersfield dragons the week before.
The match began positively with Slazenger putting early pressure on the Halifax defence, with the Halifax keeper showing early on that she would be a tough obstacle for the Slazenger attack to overcome. As the first half passed, Slazenger suffered setbacks with defender Sarah Hobbs and centre forward Caro Schofield both pulling up, limiting their usual prowess. Slazengers were further knocked back when Halifax penetrated the defence to score 2 goals from open play.
The second half saw Slazenger put pressure on the Halifax defence, determined not to give up the battle, and forcing the Halifax keeper to make a number of good saves. However a further injury to forward Natasha Wiper, which saw her have to leave the pitch for a split eye, began to dash the hopes that Slazenger were to make any come back.
Natasha Wiper made an unexpected return to the pitch with only 15 minutes to go and with Slazenger 2 goals down. Slazenger continued to press forward, and dominate the play. They were rewarded when Natasha Wiper found herself in free space and she slotted the ball home. A second goal followed in quick succession which was again put away by Natasha Wiper. Now with a victory in their sights, Slazenger continued the momento, and continued to press, the ball found it's way into the D again, and again onto the stick of Wiper who smashed it against the backboard to complete the hat trick and give Slazenger the victory. A great come back for Slazenger with player of the match deservedly and unarguably going to Natasha Wiper.
Ladies 4th's (4) vs. (3) University of Leeds 7th's
Slazengers ladies 4th team. 3 games – 3 wins! Playing away against University of Leeds 7's, Slazengers looked the stronger team for the outset. Sue Hope created several opportunities upfront but surprisingly Leeds were first to score. In response, Linda Stacey pushed the team forward and took her opportunity to equalise.
Maisie Davis scored soon after, leaving Slazengers 2:1 up but Leeds University came back fighting and, despite several good saves from new keeper Lauren Hattersley, Leeds scored again. 2:2 at half time.
Slazenger returned from half time confident they could win despite the increasing rain and wind. Captain, Julie Bailey found the goal and put the Slazenger team in the lead again. However much the same as the first half, Leeds came back again to score. With 10 minutes to go, Mia Davis was finally rewarded for her efforts and took the last goal of the game. 4:3 to Slazenger. Player – Julie Bailey.