SENIOR END OF SEASON AWARDS DINNER

Tickets are available from Mat, Hayles or from behind the bar in the clubhouse.
Tickets need to be purchased by the 12th April at the latest. Full details are available at this link.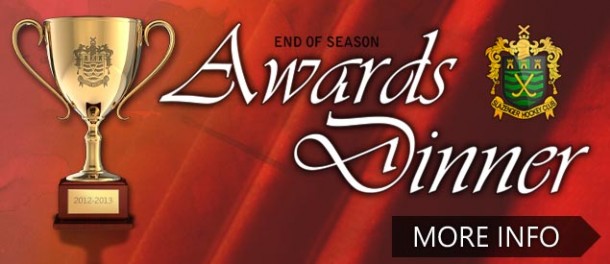 JUNIOR END OF SEASON BBQ
Now that the junior season is over, tickets can only be purchased from behind the bar at the clubhouse. Please get these as soon as possible, so we know numbers for catering.