Under 12 Boys
Another great U12 boys tournament being played in the sunshine at Doncaster HC. Starting against a strong Grimsby team, the Slaz boys took a bit to get going (must have been the hour sleep they missed 😉). But some great work from Ally and goalkeeper George H kept Grimsby down to two scores. Seth managed to get one back for Slaz but they run out of time.
The next two games were against Sheffield Hallam and Rotherham. Both games were 4-0 wins. Owen worked tirelessly in the midfield with Ally and Will on the wings. Both Aleks (3) and Seth (4) were clinical in their finishes in the D, and Ally scoring his first Slaz goal. Both Declan and George G were solid in defence and together with George H kept two clean sheets.
They finished against Doncaster HC. Slaz played some good hockey but Doncaster did break through on a few occasions. But George H had a 'Player of the Tournament' performance in goal, saving many one-on-one challenges and even picked one out of the air with his glove. Doncaster did manage to score twice. But Slaz kept working hard and a nicely set up attack was finish off by Seth.
Thanks for all the parents for you support and brining your son down to the tournament (& training sessions each week).
Special mention – Ally
great first tournament for Slaz 💚 and great goal 🏑
Top scorer – Seth (6) ⭐️
Player of the tournament – George H
great saves and great teamwork in defence 🥅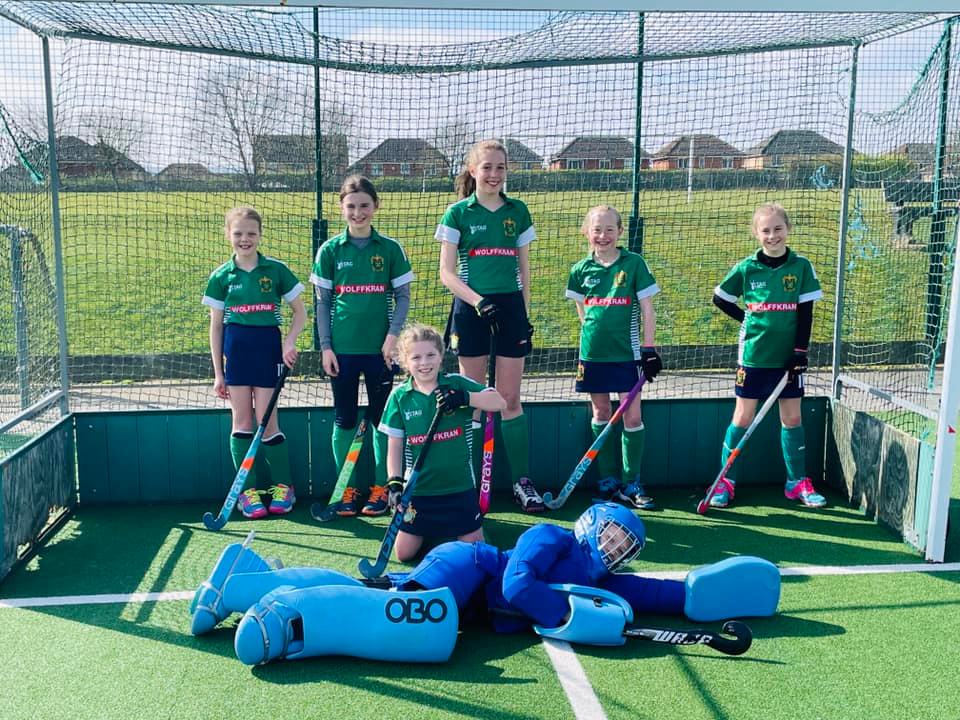 U12 Girls
What a beautiful day to play hockey!
The U12 girls were out playing today; we just managed to get three teams out after some last minute changes!
The newly formed C team welcomed Pheobie, our latest player to the squad and she settled in well to the team. Last minute additions to the team, Edie and Matthew played considerably well considering the age difference. Harriette, Lydia and Heidi all showed off their experience and skill, with some great goals being scored too! The team lost four games but drew two games and player of the tournament went to Charlie (GK) for some spectacular saves
The B team who have been improving their performance with every tournament, did not disappoint by winning four games and losing only two! There were goals galore and some excellent hockey being played. Lillianna (GK) was strong as always with Kate and Lorna in defence, there was even a save made by Kate on the line to keep the team in the the game. Amelia L controlled midfield, distributing the balls and pushing forward to score. Beth, Evie and Charlotte all made some excellent attacking runs, had many great shots and superb goals! Player of the tournament went to Charlotte for her fab goals
The A team were without a key player this weekend and after a shaky start, they lost their first game but came back to win four games. Amie (GK) made some great saves today and even got some bonus game time playing for Doncaster! Thea and Amelia worked well together in defence, linking up with Rosie who played well in midfield. The forwards made some great chances and the team scored plenty of goals, Rosie (3), Millie (2), Lauren (2), Sophie (2) and Amelia (1). Player of the match went to Sophie for playing so well out of position
Thanks to Carlos Wilsonez and Lisa Wood for recording the results.
Thanks to Adrian Buckley, Keith Leonard and Ollie for coaching and umpiring.
Happy Mother's Day