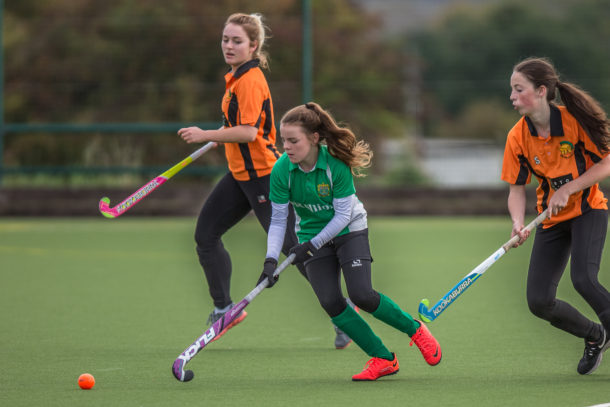 Mens 1st's (2) vs. (0) Thirsk and Malton 1st's
Mens 1st's traveled to Thirsk and Malton 1st's for a 4:30pm fixture. Goals were scored by Richard Tuddenham (2).
Mens 2nds (5) vs. (2) Thirsk and Malton 2nd's
Slazengers men's 2nd team entertained Thirsk 2's on Saturday and ran our 5-2 winners thanks to 4 goals from Asad Baig and 1 from captain Ben Graham. Thirsk started brightly and for the 1st 10 minutes were the better side with the Slazengers defence and keeper having to work hard to keep them out. Baig scored his first against the run of play when a fast break and good lifted finish beat the Thirsk back line. Slazengers continued to press and grabbed a 2nd through Baig just before the break.
Slazengers started the 2nd half knowing the 1st goal would be crucial and took their lead to 3-0 when Graham converted a penalty corner. To give Thirsk credit they bounced back with 2 quick goals, both saw deflections deceive Buttery in goal however some excellent right wing play from Ben Jackson with a couple of assists allowed Baig to complete the scoring. Slazengers will look to build on a promising result away at Leeds on Saturday.
Mens 3rd's (0) vs. (13) Chapeltown 2nd's
It was a warm Saturday afternoon when most of us managed to turn up on time. It would be reasonable of me to say we were all going into the match with confidence, despite a cold defeat at Huddersfield the week previous, and I'm glad to say that our confidence never dropped during the match despite the hard loss.
After the coin flipped, the match was underway. Slazenger had the upper hand it seemed as we had won the toss, it soon changed when the Chapeltown midfield immediately shut down our midfield and took control of the game. The opposing side seemed to have a plan from the first touch of the ball, to maintain composure in their team and spread the ball around the pitch keeping in shape. Their first goal came early in the game, after a few good saves from Adam, there was not much he was able to do after he had already been the hardest- working player on that pitch so far. After another good few saves from our keeper, there was not much he could do, wherever the ball seemed to go, the boys in burgundy were their too.
Unfortunately in the second half, the team were still not able create a goal. The second half had ended 5-0 to Chapeltown, totaling 13-0. There were a lot of positives to take from that game. No matter the score we are all able to look forward, and can take on the new division. Unfortunately, Jack Lee earned man of the match which is why he had to write this match report.
Mens 4th's (4) vs. (1) Bradford 4th's
Slaz 4s look to avenge their heavy loss last week as they traveled to Bradford. Slaz had the early momentum as much of the first ten minutes was played inside the Bradford half and resulting in early chances including a short corner attempt from Josh Swallow. The away side broke the deadlock as a quickly taken free hit from captain Danny Croxall resulted in a great assist from the right for Peter Gunning. The pressure continued to build as further goals from Josh Swallow and a second for Gunning meant Slaz were leading 3-0 at halftime.
In the second half Bradford came out strong as they looked to get a goal. Eventually Bradford scored from a short corner strike to make it 3-1. Slaz responded immediately as a second from Josh Swallow after finishing off a brilliant move started by himself made the score 4-1. The game was put in doubt when Slaz had to wave off some pressure from Bradford at the end but Slaz came out the winners at full time.
Man of the match was Peter Gunning after his two goals and special mentions go to Josh Swallow for great battling to finish with two goals and Danny Croxall for controlling the midfield through his passing game and distribution. Next week Slaz entertain Rotherham 3s at 4.30 and also Wakefield in the cup on Sunday.
Mens 5th's (0) vs. (0) Ben Rhydding 7th's
A refreshed and renewed Men's Development side entertained a Ben Rhydding 7's side. Defensive efforts were back to normal, not only shutting the opposition out but defending high up the pitch and generating extended periods of pressure. Chances went to many, almost everyone putting the effort in to get penetration into the circle, but BR's adult keeper played out of his (aged) skin to continually deny Slazengers' young tigers. Man of the Match was Lucas Smith, returning after a year of serious injuries. Final score 0-0.
Ladies 1st's (2) vs. (4) Harrogate 2nd's
Slazenger's had a slow and scrappy start to their game against Harrogate. Possession was back and forth but unfortunately Slaz conceded 3 goals.
The second half started much better, with Holly Tyres scoring and lifting Slaz's spirits further. Another goal from Frankie Tyrrell shortly followed. Slaz were battling hard, 1 goal down but Harrogate scored one last goal in the final few minutes. Final score 4-2 to Harrogate.
Ladies 2nd's (0) vs. (5) Harrogate 4th's
With a new formation and a young team, Slaz were ready for a high energy game against Harrogate. Immediately attacking hard, Slaz stopped any attempt from the opposition to get into the Slaz half. Efforts were then rewarded by an early goal by Lucy putting Slaz ahead. Harrogate then stepped up their game and responded with a goal from open play which was struck in the D and deflected by the Slaz captain passed keeper Minchella who would have otherwise had the shot covered. Another Harrogate goal just before half time was disallowed but the home side got another chance before the half time whistle leaving the half time score a respectable 2-1 against the visitors.
In the second half, Slaz again had some good chances which led to an amazing strike by Tuscany hitting the backboard but this was also disallowed due to her foot being just millimetres outside of the D. Despite strong presses by Slaz, they were unable respond to the quick change in play, allowing a strong Harrogate to penetrade the Slaz D and earn numerous penalty corners from forced errors. Harrogate took advantage of the set pieces with powerful strikes from the top of the D. The Slaz defence held strong and managed to keep out a their fair share of PC attempts from Harrogate but 2 found their way into the goal. One of the shorts ended in a scuffle on the goal line which found a Slaz foot for a penalty flick. to the Gate. Michella, who had made some amazing saves throughout the game got a toe to it but could manage to knock it wide of the post, meaning the score was now 5-1.
However, with the opposition tiring, Slaz's young legs proved advantageous with Amy storming through midfield to get the ball into the D, where it found Tuscany who calmly hit the ball passed Harrogate's keeper. Slaz remained strong and put up a good fight but were unable to convert any more goals, finishing with the score at 5-2.
Ladies 3rd's (1) vs. (0) Huddersfield Dragons 3rd's
Huddersfield Dragons hosted Slazenger's ladies 3s at Lockwood Park. With this being Slazenger ladies first game of the season and they where hungry for a win. Slazenger won the toss and started off strong and dominated from the start; Slazenger taking the first attempts at scoring, but it wasn't too be with the Huddersfield Dragons keeper making some great saves. Dragons made a break and a hasty attack down the field toward the Slazenger's defence. A one on one situation in the 'D' saw Lizzie Tunstall having to make a slide and save to get the ball. Unfortunately, this resulted in the umpiring giving a penalty flick against Slazenger's. However, Lizzie was ready for this and a save from her stick saw the score say as nil all.
Slazenger's upped their game and passing the ball back down to the attacking end of the pitch, with numerous attempts from Caro Schofield, Natasha Wiper, Lauren Fealy, Josie Hughes on goal and a short corner unfortunately going wide of the goal. Another attack from Dragons, however with good defending from Sarah Hobbs, Esther Hill and Jess Downing this wasn't going to result in any goals for Dragons. The ball was quickly taken back up the pitch by the mid field Emily Entwistle, Justine Birkett and Natasha Wiper. Half time score 0-0.
Second half saw Slazenger's coming out on the attack again, with numerous attempts on goal. A short corner was given and with Sarah Hobbs positioned to take the strike, the goal went in, unfortunately it was disallowed for being too high. This did not stop the determination of the Slazenger's attack. A second short corner given, just as the ball hit the back boards. Short corner taken by Caro Schofield, unfortunately it went wide of the post. Dragons made an attack on the Slazenger's defence with a few shots on goal and two short corners. Slazenger's defended strongly and pasted the ball back up the pitch to be awarded with a short corner. Sarah Hobbs stepped up again and completed with a goal. Dragons made a last minute attack on the Slazenger's mid field and defence, but this wasn't to be, as the whistle was blown for full time. Player went to Emily Entwistle
Ladies 4th's (2) vs. (1) Leeds Adel 5th's
Slazengers ladies 4th team played Leeds Adel 5's at home with a great mix of juniors, experienced and back to hockey players. The game remained 0:0 at half time although Adel scored very shortly after. In response, Slazenger equalised with a goal from Cherry Bedford and was quickly followed by Mia Davis, earning her player of the match. Two games, two wins.