Mens 1st's (5) vs. (0) Airedale 1st's
On Saturday the firsts played Airedale. Early season was visible in the play as they started strong, and lead 5-0 at half time. Goals from Richard Tuddenham (2), Jimmy and Mark Swinden, and Danny Perry.
However, the forcefulness of the first half could not be mirrored into the second hand half of the game, with little opportunity built a compelling attack going forward. Final score 5-0.
Mens 1st's (9) vs. (1) Sheffield Uni Bankers 4th's
A rearranged fixture resulted in the mens 1st's hosting Sheffield Uni Bankers 4th's in the second of their double header weekend. The team started the brighter, fresh from their win over Airedale, taking the initiative with Richard Tuddenham opening the scoring from a well worked move. Lessons had clearly been learnt from the Saturday and attacking play ensued from the outset, Slazengers going into the break a convincing 3-0.
After an inspired chat from our own Alan Sugar, Simon Chamberlin, we began strong again, careful not to make the same mistake as Saturday. The forceful hockey continued throughout there second half resulting in a total of 7 uncontested from Richard Tuddenham, and an outstanding finish from Jimmy Swindon, and the ninth from Mark Swindon. Final score 9-1 having conceded near the end with a corner straight past the goal keepers hand. The golden season is still on!
Mens 2nd's (0) vs. (4) Driffield 2nd's
Slazenger 2nd's had a tough Saturday, with a 4-0 defeat away at Driffield. Travelling with a bare 11 and missing several key players, the team struggled to get going against a well drilled and physical opposition. The second half was a far stronger performance, but without the end result in front of goal, the team came away goal less. Slaz look to get back to form next week when they host Chapeltown at 13:30.
Mens 3rd's (4) vs. (2) Grimsby 2nd's
Slazenger 3rds travelled to newly promoted Grimsby looking for back to back wins at the start of the new season. A great performance from the 3rd's saw them come away with a 4-2 win. Missing some key players for the fixture, Slazenger gave debuts to several junior players who settled quickly to take a 4-0 lead thanks to two goals from man of the match Paul Johnson, plus one each for Sam Haigh and Tim Carr.
Slazenger went into the second half in control, however Grimsby piled the pressure on in the last 10 minutes and pulled two goals back thanks to a converted penalty flick and a well worked second. However Slazenger held firm and to secure the 3 points. The 3rd team host Huddersfield next Saturday looking to maintain their 100% start to the season.
Mens 5th's (2) vs. (1) Wakefield
Slazenger Development hosted local rivals Wakefield HC and it was a keenly fought derby game. Slazenger gave debuts to 3 new players, Joe Tebay, Tom Hyde and Lucy Brereton but despite this the home team played continually as a unit, at times dominating the game with Wakefield defending furiously and to good effect, attacking Slazenger on the break.
Slazenger did break the visitors down twice, goals coming from Will Gascoigne and Davey Ramsdale, with only one conceded. Final score 2-1 to Slazenger with Man of the Match being Tom Hyde.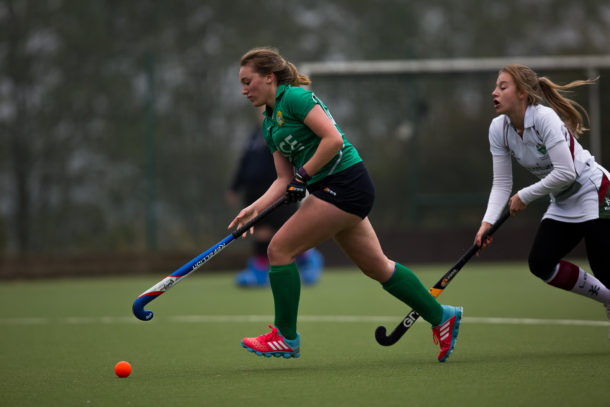 Ladies 1st's (2) vs. (3) Sheffield Uni Bankers 1st's
Slaz got off to a strong start with little change to the formation from the previous week. After winning a penalty corner Slaz had the opportunity to take the lead but a near miss from forward Helen Hough kept the score at 0. Slaz we're keeping the pressure on Bankers who were a fast moving, skilful side. A break against the run of play saw the home side take the lead just before half time.
A slight change in formation at half time saw Slaz come back fighting, dominating the start of the second half. A goal came soon after from Helen Hough. Slaz were back in the game and fighting strong. Another goal for the greens came shortly after by youngster Katie Minchella taking them into the lead. Bankers weren't giving up without a fight, and after several saves by GK Tracy Lorryman, they scored the equaliser. The game battled on between two evenly matched teams until Bankers score their third goal in the last 5 minutes. The game finished at a 3-2 loss to Slaz.
Ladies 2nd's (4) vs. (0) City of York 4th's
Saturday saw another great display from Slazengers 2nd's, going out strong on the attack from the start. Some open, flowing play from Slazengers resulted in plenty of goals. The defence were strong again and York were unable to convert any of their short corners and were shut down in open play leading to Slazengers keeping another clean sheet.
The final score was 4-0 to Slazengers with goals for Karen Woodhead, Phillipa Secker and 2 goals for Claire Dunstan. Player of the match went to Sarah Hobbs.
Ladies 4th's (11) vs. (0) University of Leeds 1st's
Slazenger 4th team took the win of the weekend with an 11-0 home win against University of Leeds 8ths. Goals came from a hat-trick for Gaby Giggal, with goals from Abigail Collins, Emily Hunter & Jess Downing. Scoring was rounded off by Jo Pitchforth who also netted a hat trick, having just joined the team and was this weeks player. of the match.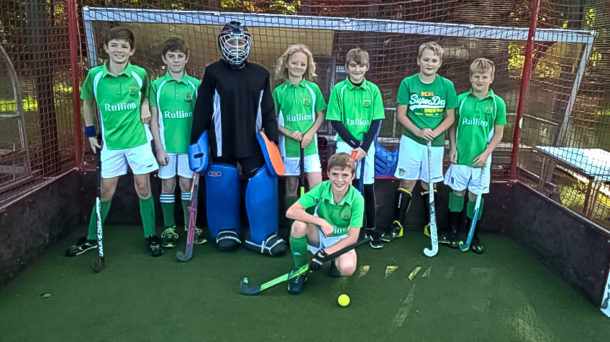 Boys U10 match report Sunday 25/9/16 – Pocklington
Slazengers U10 had a great unbeaten start to the tournament season in the top division at Pocklington. No substitutes and four debutants made light of the fact they were competing against more experienced teams.
One win, one score draw and three no score draws secured their place in the top tier. Each player excelled and showed amazing enthusiasm. All contributed in every game, completing the basics and playing simple but effective hockey, building on the foundations of Sunday morning training . Next tournament is Sunday 27th November at Weetwood, Leeds.
Girls U12 match report Sunday 02/10/16 – Adel
Slazenger started their first tournament of the season with only 6 players, and so struggled to get the competitive edge in their first 2 matches. However, some great play from the team resulted in competitive matches. Unfortunately, the first two games were lost 1-0 against Driffield A and Ben Rhydding B. However, with a borrowed player for the rest of the tournament, the team fared better, a 1-0 victory over York B, followed by a 1-0 victory over Ben Rhydding C and a final 2-0 win against Selby A rounded off a great performance from the team; with goal scored by Bella Butts and Lily Gilbert.