Ladies 1sts (2) vs. (2) Halifax 1
Slazengers got off to a struggling start with visitors Halifax putting the pressure on early with significant attempts on goal. However, the girls in green remained strong defensively with consistent impressive saves in the air from their GK; Tracey Lorriman. After a tough opening phase, Slazengers took the lead with a goal from Jessica Rudge.
After a change in formation into the the second half, Slazengers stepped up their pace and were challenging Halifax even more than they anticipated and dominated the game.
Halifax then levelled the score line at 1-1 which did not dishearten the team but caused them to dig deep for another. Shortly followed a goal from Frankie Tyrell who gave Slazengers the advantage they needed with a 2-1 lead.
As tensions rose Halifax had a player suspended from the pitch and Slazengers were able to maintain their lead. However, in the closing minutes, Halifax managed to score another goal which lead to a 2-2 draw.
Overall an impressive game with great team spirit.
Ladies 2nd's (2) vs. (0) Halifax 2
So the season started with a fresh looking team; moving up into a higher league and ready for the challenge of playing an established team.
Slazengers were on the attack straight away having a lot of the attacking possession. New girl to the club Tuscany Mellor scored the first goal for Slazengers giving them the lead they deserved and before half time Claire Dunstan put another away.
After half time there were a few saves from Halifax the most notable being Claire Dunstans narrow miss with the post! The game finished 2-0 to Slazengers after a great effort from everyone. A clean sheet for Lisa Chappell on her return and Man of the match for Mollie Gilbert who had a strong game in defence.
Well done ladies.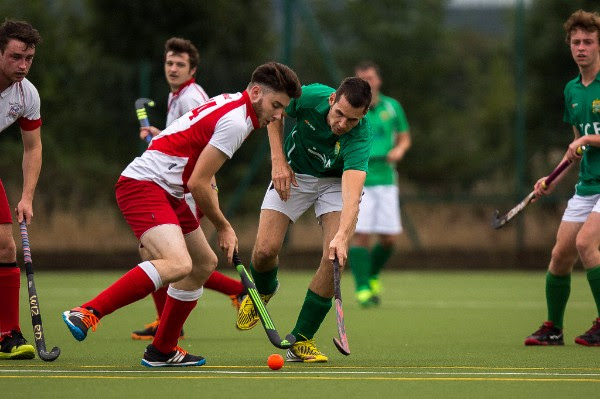 Mens 2nd's (2) vs. (6) Harrogate Mens 3
Slazengers mens 2nd team started their league campaign against a Harrogate side that went unbeaten throughout the entire of last season and although they were good in patches, eventually went down 6-2.
Slazengers were dealing with a much changed side from the previous season and were also playing a new formation which allowed Harrogate, a team that has played together for a number of seasons, to take advantage of individual errors and a bit of confusion over the new formation. Slazengers struggled in the first half primarily with players getting dragged out of position which allowed Harrogate to take a 4-1 lead at the break. Slazengers goal came courtesy of a sharp finish from Asad Baig.
Slazengers were better in the second half and were only undone on 2 occasions, both times following some excellent play down the flanks by Harrogate. Slazengers goal came through Harry Gunning who enjoyed a good debut for the team as did Amir Khalil in the centre of midfield. Despite being on the wrong end of the 6-2 scoreline, there are a number of positives which Slazengers can take from the game and apply in the coming weeks.
Mens 4th's (4) vs. (3) Brigg 4th's
In the opening game of the season Slazenger 4th's travelled away to Brigg in what was to be a thrilling end to end openly played game.
Brigg had taken a 2 goal lead in the first half. However with the last minute of play before half time, a high ball across the d was plucked from the air and deposited into the back of the Brigg net by captain Steve Johnson.
The second half was set for the 4 young debutant 4th team players to make their mark: Dan Cass; James Armitage, Davey Ramsdale and Harry Buttery. They didn't disappoint in what was to be a second half demolition job by Slazenger 4.
Final score 4-3; with a further brace from Captain Johnson to Slazenger 4th team.
Mens 5ths (0) vs. (0) Lindum Development
Slazenger Men's 5ths (Development) travelled to Lincoln to face Lindum. A tight game played out in 23 degree heat saw no goals but plenty of sweat!
Both teams had chances but it finished goalless. Slazenger MoM was Alex Stacey who constantly troubled the Lindum defence.