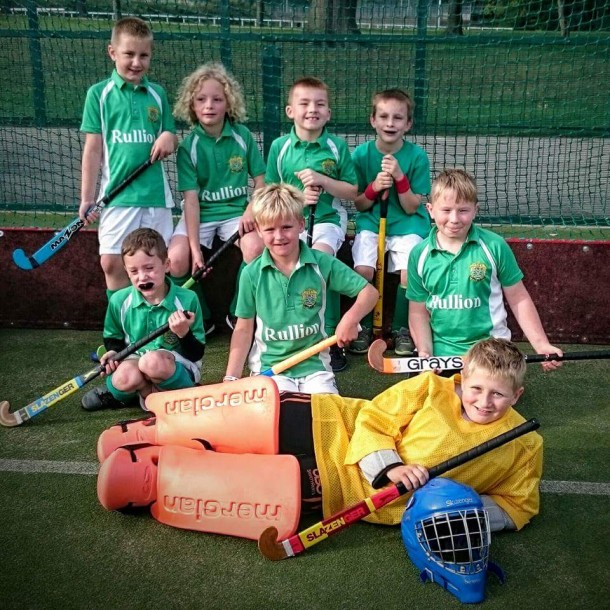 Yorkshire champions Slazenger Boys U10 hockey team got there new season underway with some hard fought games at Weetwood on Sunday.
The new look team with only Tommy Randle remaining from last seasons triumph opened with a 0-3 loss against Brigg. The game was tighter than the score line suggests with good forward pressure created by Alex Hobson.
Slazenger made a promising start in their next game verses Airedale. Fine inter play between Dominic Sanderson and Luke Minchella ended in a couple of shots narrowly missing the target. A breakaway from Airedale saw them open the scoring, which was followed by two  goals in quick succession despite great defensive work from Josh Proctor.
The boys did not let their heads drop however, and earned a fine 0-0 draw against Harrogate who had looked to be the team to beat up until then. Lewis Killey was a rock in defence and found Tyler O'Connor with a fine up field pass who went close with a shot.  There was great defending from both teams, with a fantastic last ditch tackle from Shawn Proctor keeping  Slazenger in the game. Minchella and Randle linked up well throughout the game ensuring pressure was kept up at the other end. A fantastic hard fought game of hockey finished with honours even.
Last season's great rivals Ben Rydding were up last. Slazenger dominated the game and had started to gel nicely as a team. Slazenger looked solid in defence with Sanderson in goal, protected by Kiley and the Proctor brothers. Great wide play from Minchella and Hobson opened up the pitch allowing Randle to press forward and feed the ever busy O'Connor. Pressure grew until Randle found Minchella with a measured pass down the right wing who then broke into the D and unleashed a unstoppable shot into the far corner. The game ended in victory ensuring Slazengers' rookies preserve their status in the top flight.