Slazenger Ladies 3rd's hockey team continued their winning form with a 2-0 win over 3rd placed Colne Valley.
It was a great match for Slazengers who continued to build on their form from last week by playing some good hockey. Ball movement was immense, every player played their part in the team, working hard, tracking back & backing up team mates.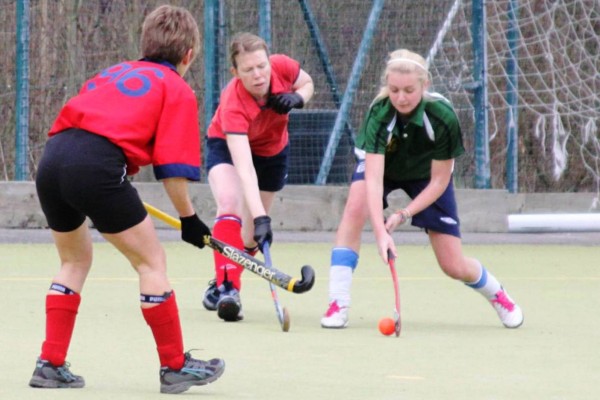 Slazengers took charge of the game from the off, Gemma Whittam had the first strike on goal but was denied by a great stop from the keeper. Undeterred, Slazengers battled on & with Sally Thornton making a great run on the wing, great back up play from Katie Browne saw a lovely ball played into the D for an on form Elle Poskett to put away her first goal of the game.
Slazengers dominated the pitch, Katie Brown had a great game & created a number of chances, Rebecca Jessop was awarded player of the match & played a immense game on her debut.
Further shots on goal from Jessica Holland, Channelle Luxford & Zoe Bacon were all thwarted by the Colne Valley keeper. Colne Valley did make the occasional break but the defensive partnership of captain Julie Finch , Heather Bates & keeper Chloe Bates were impenetrable & Colne Valley were unable to get on the score sheet.
Slazengers used the width well & yet another break by Sally Thornton enabled Channelle Luxford to play a well timed ball to Elle Poskett who put away her second on the game.
Final score was a good 2- 0 win to Slazengers.