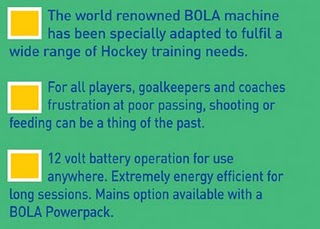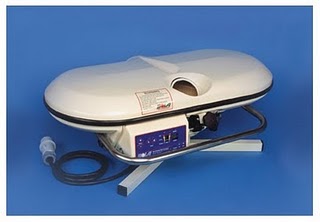 Slazenger HC have been very fortunate through the aid of recent sponsorships to be able to purchase the very latest state of the art ball machine used by International and National League teams throughout the World.
This will allow for superb training for all in particular goalkeeping and shooting exercises.
Every reason to attend training and take part using this brilliant machine.
On Wednesday afternoon this week the official unveiling of the ball machine took place. A photographer from Wakefield Express was present to see members of our club and local councillors responsible for the 'Community Chest' demonstrate the machines awesome capabilities.
Trial by error for a couple of hours saw a funpacked, nervous laughter experimenation that showed and exposed some of the lack of basic skills which after time were greatly improved on.
The ball machine will be rolled out for Thursday nights senior training.